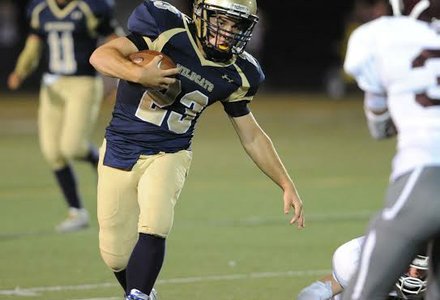 Sun

Mon

Tue

Wed

Thu

Latest stories
The Town Board of the Town of Marcellus will hold a Special Meeting on Friday, September 19, 2014 at 5:00 pm in the Town Hall located at 24 East Main Street, Marcellus, New York. The purpose of the Special Meeting is to select a Municipal Auditor to complete the 2011, 2012 and 2013 AUD's.
During the 2012 season, Rep. Dan Maffei participated in just two debate. He's upping that number this time around. The Democratic incumbent running for the 24th Congressional District has announced a series of debates and joint appearances with Republican challenger John Katko. Four debates will be televised by local stations, and two will be broadcast on public radio.
Full schedule of events at Jordan Fall Festival

Local Zonta Club raises awareness of women's rights

Bees hurt West Genny with 30 first-half points
Sure, it didn't count in the league standings, so the West Genesee football team still shares the top spot in the Class AA-1 division two weeks into the season. But the Wildcats still went through a humbling experience in Friday night's trip to Pelcher-Arcaro Stadium, falling 36-7 to Baldwinsville and learning that it still has a lot of work to do if it wants to be a long-term league and Section III title contender.
Rep. Dan Maffei (D-Syracuse) announced last week that he had earned the endorsement of local public safety officials in his campaign to keep his seat in the 24th Congressional District. Several first responders joined Maffei at a press conference to announce their support for the incumbent, who is running against former federal prosecutor John Katko of Camillus.

Robin Jackson wins blue ribbon at State Fair

Wildcats' hot offense sets up big test at Baldwinsville
When West Genesee decided to move the kickoff of its football season opener against visiting Central Square back one hour in order for the thermometer to dip below 90 degrees and the sun to set, it did so in the hopes that players and spectators would find it more comfortable.

Since May 23, no one has seen or heard from Edward Weslowski. Now, in hopes of bringing the Clay man home, his family is offering a reward for information leading to his whereabouts.

Wildcats' 4-3 victory ends 329-match Hornets run
Someone, somewhere was eventually going to end the Fayetteville-Manlius girls tennis win streak that stretched out over 21 years and covered 329 consecutive matches. And West Genesee was all too happy to be the side that pulled it off.

Cat rescuers, animal advocates and veterinarians, along with other animal lovers, will gather on Tuesday, Sept. 9, at the Genesee Grand Hotel in Syracuse to discuss issues surrounding cats as part of the Humane Society of the United States' symposium, "Rethiniking the Cat." The free, day-long event, co-sponsored by PetSmart Charities, will provide training in two tracks: "adoptable" cats (i.e., shelter cats and rescues) and "community" cats (the feral cat population).
Republican Congressional candidate John Katko is fighting back against accusations of wrongdoing relating to a gun crime that took place in April of 2000. According to the Syracuse Post-Standard, Katko purchased a personal firearm to protect the safety of his family in late 1999. On April 3, 2000, Katko and his wife attended an event at St. Mark's Episcopal Church on the city's west side. He left the gun, loaded, out of view in his car. While Katko was inside the church, someone broke into his car and stole a duffel bag, which contained the gun.

Too often, veterans returning home from combat zones aren't getting the support they need. That's especially true if they suffer from post-traumatic stress disorder (PTSD), an often silent disability triggered by a traumatic event. Symptoms may include flashbacks, nightmares and severe anxiety, as well as uncontrollable thoughts about the event. While PTSD can happen to anyone who has experienced trauma, it's particularly common in veterans; while it occurs in approximately 7 to 8 percent of the general population, 11 to 20 percent of Afghanistan or Iraq vets, 10 percent of Gulf War vets and 30 percent of Vietnam vets suffer from PTSD. In order to support these veterans, a group of volunteers has organized a benefit called the Victory for Vets Country Music Festival to take place Aug. 16 at Sharkey's in Liverpool. The proceeds from the event will go to Clear Path for Veterans, a nonprofit based in Chittenango that provides support for returning veterans, including peer-to-peer support, classes, service dogs and more.
Congressman Dan Maffei (D-Syracuse) has released his first television campaign ad, sparking sharp criticism from the opposition. Maffei's ad, a 30-second spot entitled "Hard Work," features the congressman visiting with small businessmen and –women, chatting with senior citizens and posing with his family. The ad asserts that Maffei, too, is sick of Congressional gridlock and perks and is working hard to get rid of them.