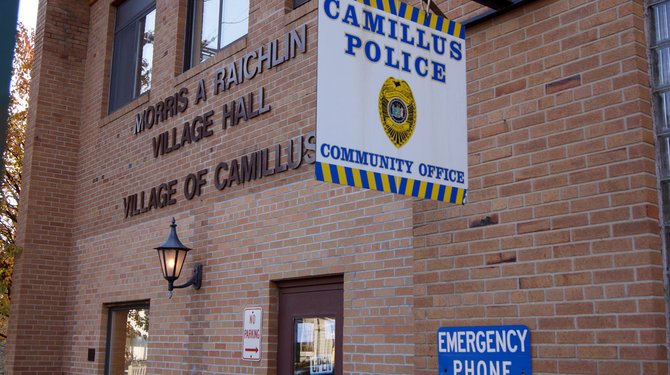 Camillus — The Election Day ballot for village of Camillus residents will appear to be fairly standard.
Two choices for mayor.
Six total choices for three village trustee positions.
And a village-wide referendum.
The story behind the ballot, and how each item got to be there, is anything but standard.
A consolidation study facilitated by former mayor Michael Montero reported that village residents could save $$77.62 annually on taxes for a $100,000 home if the village were to merge with the town. The amount seemed substantial enough for Montero to encourage the village board and residents to consider consolidating into the town of Camillus.
In July, 108 of the village's 1,200 residents signed a petition requesting the decision be left to those who the decision would affect — the village's residents. The village board voted unanimously to leave the fate to Election Day's referendum.
But now, days before the referendum vote, some residents are speaking with attorneys to stop the vote.
"They're screwing the village," said Belle Brown, a long-time resident of Camillus and former village trustee. "The village has been promised nothing. The villagers were not given time to evaluate this decision."
Brown and others are "exploring their options" to file a show-cause order before Tuesday's vote. Should the order be filed, a judge could possibly stop or postpone the referendum, Brown said.

"This is ridiculous that they're pushing this [dissolution]," Brown said. "We've been villagers for a long time and we love the village. I hate to see the people get screwed like this."
Montero, who advocated for the study and encouraged the dissolution, has since resigned from his position after being apparently "missing" from Camillus for more than a month. Montero moved his family and string instrument business out-of-state and notified the village board of his intent to resign. At September's end, trustee Bridget Yule was appointed interim mayor. Only one of the board's current trustees is running for re-election, Bill Cody.
(Continued on Next Page)
Prev Next
Vote on this Story by clicking on the Icon