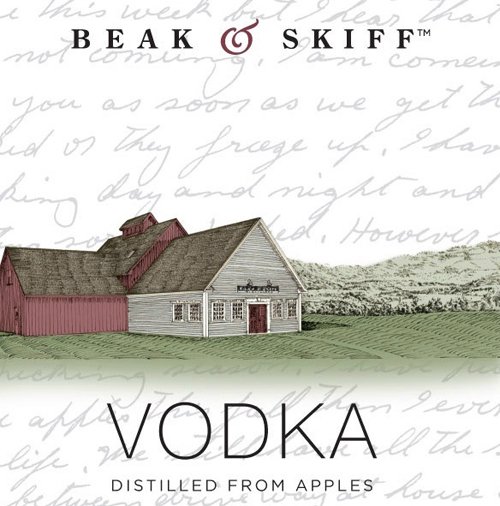 Beak & Skiff Apple Farms recently was awarded a gold medal for its artisanal vodka at the 2012 American Wine Society Spirits Competition in Portland, Ore. — marking the fourth time in less than four months the LaFayette distillery has won awards for its signature spirit.
"We've been making vodka for a few years now and finally got to the point of entering a lot of competitions – and have had a lot of success doing it," said Steve Brennan, Beak & Skiff co-owner and director of sales.
Beak & Skiff Apple Farms started in 1911 with the planting of its first apple trees, then moved into sweet cider production in 1976. In 2001, with large customer encouragement, the owners decided to add some real "spirit" to their cider and produce hard cider. Apple wines soon followed, and in 2010 Beak & Skiff began producing its apple vodka.
The vodka, created by Beak & Skiff distiller/winemaker Stephen Morse, is produced in a small batch distillation process from apples grown in the surrounding hills of LaFayette. While the vodka is distilled from apples, it tastes like vodka, "smooth with the barest hint of caramel and apple undertones," according to the Beak & Skiff website.
Tastings.com, the website of the Beverage Testing Institute which tastes and ranks wine, beer and spirits, recently described Beak & Skiff vodka as "Clear. Bold butterscotch and fruity Brach's caramel aromas and flavors with a glycerous off-dry medium and a creamy dusty mineral and nut accented finish. … will work well in creamy cocktails.
Since October, Beak & Skiff's artisanal vodka has medals in four competitions across the United States, including from the Tastings.com International Review of Spirits in Chicago, which rated it "highly recommended" and awarded a silver medal. The vodka also received a gold medal in the commercial wine category for Best Specialty libation at the New York State Fair in August, and a bronze medal Nov. 13 at the New York International Spirits Competition in New York City.
(Continued on Next Page)
Prev Next
Vote on this Story by clicking on the Icon