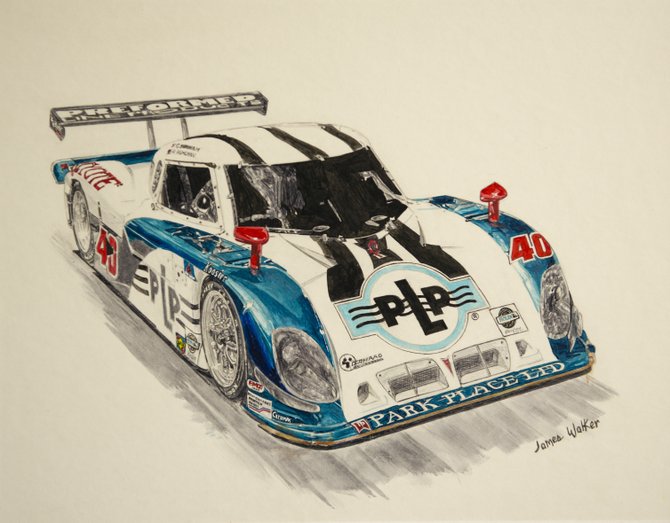 Camillus — James Walker of Camillus paints portraits. Many of his portraits portray people, but more of them depict machines in fine and loving detail. "Planes, Trains, Automobiles and Other Portraits" will showcase Walker's work Jan. 3 through 30 at Maxwell Memorial Library, 14 Genesee St., in the village of Camillus. The public may meet the artist at an open-house reception Tuesday, Jan. 8, from 6:30 to 7:30 p.m.
Working in pencil, colored pencil, india ink and acrylics, Walker might spend two weeks to a month perfecting drawings of race cars, hot rods, vintage fighter planes, as well as Hollywood personalities. Stars, machines and photographs from bygone times especially speak to his emotions.
"I work toward exactness in any subject matter," Walker said in his artist's statement. "I exist to do detail work."
Walker attended the Ringling School of Art in Florida for a year of basic art training, and then continued with self-education, studying greats such as Norman Rockwell and experimenting with his own and other artists' styles to create new techniques.
He has had artwork displayed in the National Hot Rod Museum in Pomona, Calif., the Don Garlits Museum of Drag Racing in Ocala, Fla., and the International Motor Racing Research Center in Watkins Glen. His work has also been published in national magazines.
Vote on this Story by clicking on the Icon