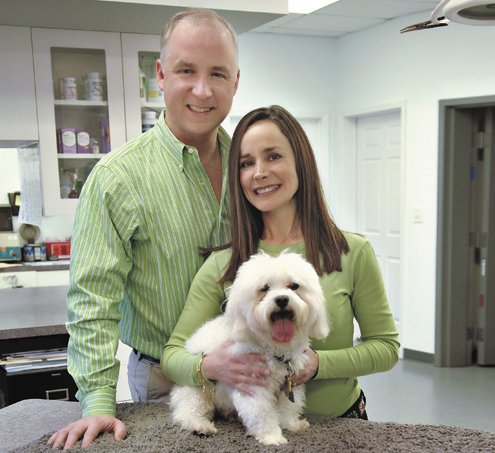 SYRACUSE — One organization's devotion to helping animals has proven to be a little piece of luck for Central New York.
Shamrock Animal Fund is celebrating its third year of helping local animals by providing funding and low-cost options for those in need.
The fund was started by Fayetteville couple Jame Pomilio-Mulcahy and Matt Mulcahy, news anchor for CNY Central. Their dog, Shamrock, passed away after a battle with kidney failure on Jan. 9, 2010. His battle has played inspiration for the organization, which has helped more than five dozen animals since 2010.
"In the last year of his life, we spent a lot of time at the vet's at Cornell University Veterinary Hospital," Jamie said. "We spent a lot of time waiting. You're not there if you don't have a sick pet."
She says a lot of pet owners are faced with a difficult decision when it comes to treatment for their pets, particularly if funds for costly procedures aren't as accessible.
That's where Shamrock Animal Fund comes in to help.
The fund provides a supplement to help pay for veterinary care should the pet owner meet a number of criteria. The owner should demonstrate financial limits and be willing to accept financial responsibility for the vet care. The vets have to play a part, too — they need to be willing to offer discounts or accept payment plans. Shamrock Animal Fund then makes the payment directly to the vet to assist in care.
"It's very personal," Jamie said. "It's not that we raise money and gift it. There are conversations and several emails. We follow up to see if they've made progress."
Shamrock Animal Fund is also providing information to pet owners about where they can get help for their pets.
"It's almost like pet owner counseling," Matt said. "There's a certain social element to it."
(Continued on Next Page)
Prev Next
Vote on this Story by clicking on the Icon