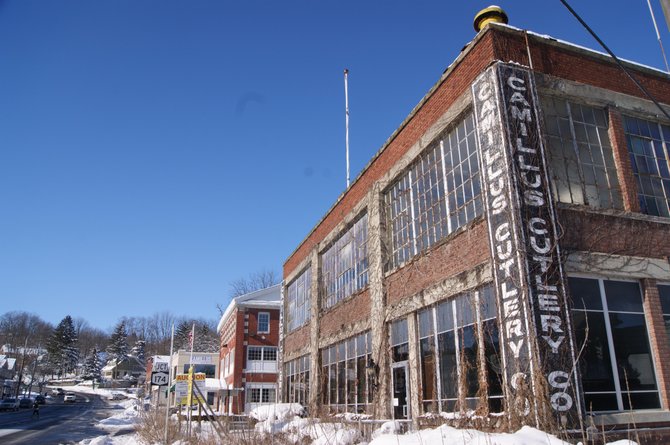 Camillus — Closing on the old Camillus Cutlery plant should be happening within the next month, said developer Tom Blair.
Blair, owner of Sweet Spot Development in Skaneateles, purchased the buildings in October at an auction. The closing bid was for $210,000 and closing on the property was expected in mid-to-late November. But legal details have held up that process. The final closing on the property is expected within the next month, Blair said.
Properties on the outlet side of the buildings are expected to be demolished and plans are in the works for the remainder of the buildings, which Blair hopes to turn into a medical facility, according to newspaper records.
An agreement with the village has meant Green Leaf Holdings, a real estate company in Texas, has kept the heat flowing in the building. A valve on the boiler recently broke, spewing thick, white steam from the vents of the building.
Vote on this Story by clicking on the Icon