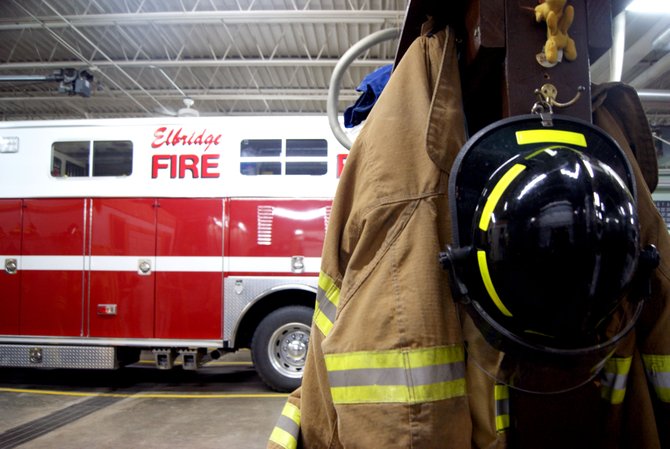 Elbridge — The Elbridge Fire Department of 2012 is a far cry from the department whose contracts were suspended in February 2011. One year later, the department has reorganized, and re-energized, to continue serving the Elbridge community.
In an unprecedented move, the village declared a state of emergency in February 2011 and suspended contracts with the fire department after medical calls went unanswered and mutual aid calls had lengthy response times.
The department was facing an extreme shortage of volunteers, like many departments nation-wide, and couldn't get to the calls in an appropriate time. But in just less than a year, they've dropped their average response times by about three minutes, increased the number of people showing up for calls and have reenergized the department.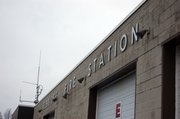 Last week, 14 volunteers showed up for a car accident, a high number but an encouraging sight, said Chief Bill Champlin. Champlin took over as chief in April, having been a member of the department for about six years.
Some of the primary complaints of the village included a list of incidents where vehicles never left the station for medical calls or mutual aid calls took a half-hour to get a truck full of volunteers together.
"We were lucky if we got one or two people before," said Champlin. "We're averaging eight people now, we've had as many as 21."
The department has at least 33 active members, bringing back some of the older members who had quit amid the controversy. The department is also seeing an increase in young people joining the department, and recently had an influx of new EMT recruits.
"Prior to this, quite often, it was only the chief who responded to calls," Champlin said. "We're much more cohesive now. We're working together as a group."
Mayor Hank Doerr, who called for the state of emergency, says he is much happier with the department's performance.
(Continued on Next Page)
Prev Next
Vote on this Story by clicking on the Icon