Central New York will get its 30 minutes of fame Tuesday, June 26, during an episode of HGTV's popular television show, "House Hunters."
Domenick Losurdo, a sales associate for HUNT Real Estate ERA, located in Camillus, was selected to be featured on the show as he helped his clients Brian and Logan Blask find their dream home. The episode will air at 10 p.m. on HGTV.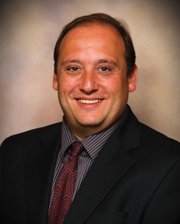 "House Hunters" profiles everyday people as they look for a home. They explore three houses with the help of their real estate agent, and in the end, the buyers weigh their options and decide on which one to purchase.
The Blasks looked at homes in Liverpool, Radisson and Lysander, Losurdo said. Although he could not say which home the couple ended up buying, Losurdo said his clients did end up finding their dream home.
Losurdo said the Blasks had applied to be on the show through HGTV's website. After interviewing and sending in multiple audition tapes, Losurdo and his clients were selected by producers to be featured in an episode.
Filming for the episode took place back in March, Losurdo said, and was a long process. He and his clients would be filmed anywhere from 10 to 11 hours in each house, Losurdo said.
Although the filming process was long, Losurdo said he was glad to be a part of it.
"This was something that Brian and Logan wanted to do, and I was excited to do that for them," he said.
Vote on this Story by clicking on the Icon