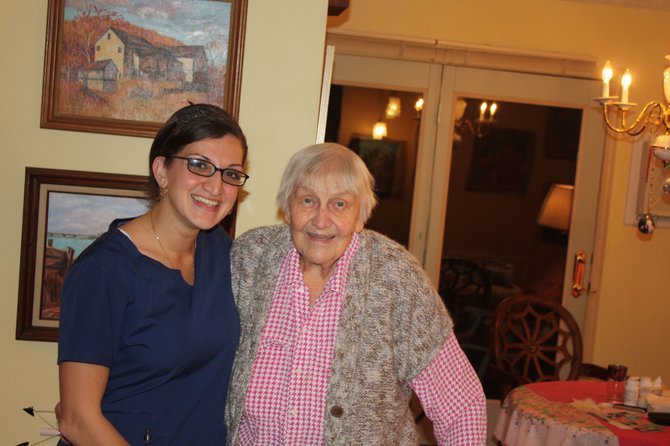 Camillus — In response to staggering statistics related to elderly people falling and injuring themselves, WAVES Ambulance has launched a pro-active program in Central New York to combat this expensive and debilitating problem in elderly individuals' homes.
According to a report by Excellus BlueCross BlueShield entitled "Fall Incidence and Costs Among Adults 65 and Older in Upstate New York," one in every three adults over the age of 65 falls each year, resulting in severe injuries, sometimes even death. In New York State, falls by people in that age group also account for 90,237 visits to an emergency department resulting in $92 million in immediate costs and $1.1 billion in hospitalization. In Central New York alone, hospitalization costs were $54 million and emergency department costs were $5.4 million.
Falls are the leading cause of trauma-related death for this age group, accounting for 58 percent of unintentional injury-related deaths, the report said. These types of injuries can be some of the most preventable causes of death, and there clear, extrinsic factors that can be easily modified to keep most of these from happening
WAVES is excited to be starting a new pro-active program based on fall and injury prevention. This will be a first for this community and a first for emergency medical services in Central New York.
The Fall and Injury Prevention Program will enable WAVES providers to do home inspections within our community on request. Providers will help identify hazards and mitigate them through a variety of simple home improvements. These will include highlighting the edges of steps, rerouting or securing lamp cords, securing throw rugs, securing hand rails, etc. The program is provided entirely free of charge to residents.
Those interested in enrolling in the program, or signing a loved one up for it, can contact Daniel Taylor, program coordinator, at dtaylor@wavesambulance.com.
WAVES, a community based non-profit Emergency Services Agency, has been providing ambulance service to the town of Camillus and surrounding areas since 1975.
Vote on this Story by clicking on the Icon